Cy Messenger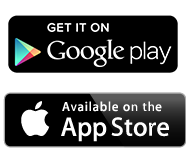 If you are a subscriber in Cyprus Cytamobile-Vodafone mobile network this is the easiest way to send SMS messages via Cytamobile-Vodafone's Web SMS service!
No need to log-in to the Cytamobile-Vodafone's mobile unfriendly website to send your free SMS (10 per day). Just enter your Username and Secret Key in order to use our app to send SMS to your friends and family!
Internet required.
Note: In order to use our app you must have an account in Cytamobile-Vodafone website.
Features:
* FREE with NO ADS.
* Search your phone's contacts.
* Send to multiple recipients at once, using comma-separated values.
* Save your sent messages.
* Forward and Reply to your sent messages.
* Indicator when you exceed the characters limit of one SMS.